Welcome to Catheryn Gates Elementary
Home of the "Explorers!"
Welcome to Catheryn Gates Elementary School – Home of the Explorers! Our school opened 1999 and we currently serve over 400 children in grades Transitional Kindergarten through 5th grade. Our school is named in honor of Miss Catheryn Gates, a long-time teacher in Roseville City School District.
Our school vision is to provide success in all directions for every child with:
High standards and accountability;
Academic and character development; and
School, family and community involvement.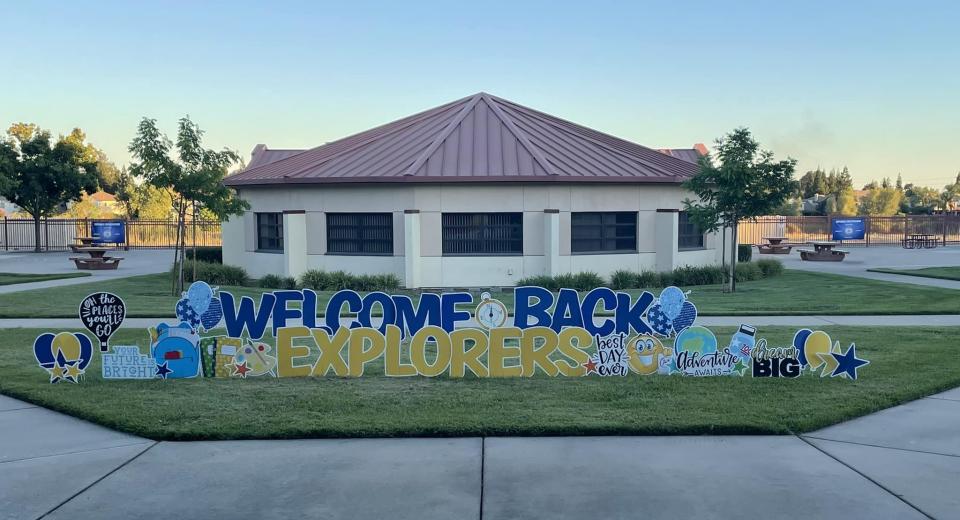 Our teaching practices at Catheryn Gates Elementary School reflect a balanced curriculum devoted to reading, writing, oral language, literature, math, science, and physical education. District instructional standards support these high expectations. Ongoing assessments help students; parents and teachers monitor success and adjust as needed.
Providing an outstanding education and learning environment for all our students is the mission of our school. It is our firm belief that in order for us to be successful in our endeavor, we must be in partnership with our students, parents and the community. We look forward to building positive and productive relationships with our students.